Best Black Magic – The place for potent spells and effective spiritual help
No matter which circumstances led you to my website, if you are looking for effective and reliable spiritual help, you have come to the right place. With my powerful spells and rituals, I can help you attain all your spiritual needs and wishes.
My Most Popular Spells and Rituals
How I can Help You
There are times in our lives when everything seems to be lost. Times when we try so hard to change a situation to our benefit, but nothing seems to work. These are the times when you want to employ the services of an authentic spell caster. My name is Madame Olivia, I am black magic spiritualist, and I can harness the extra forces of nature and energies of magic to change any situation to your benefit. No matter if you want to improve your luck, bring back a lost love, change your financial situation, or remove problems and obstacles from your life, a spell can do all that your heart desires. Click here to Order a Spell Today.
The Latest from My Blog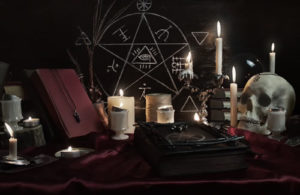 Last Updated on July 27, 2022 by Madame Olivia If you're looking to get into [...]
Read More
How Black Magic can Help you
Black magic can be used to cast love spells for those looking to improve their love lives. These rituals need to be performed with all seriousness, and positive intentions. Never, ever cast a love spell to punish an Ex-lover.  The key is to free yourself from all kinds of negative thoughts before hiring me. In addition, you need to have full faith in the spell and in yourself. Your sincerity creates a positive energy that makes it much more effective. When black magic spells are cast, an energy structure is created which has the power to influence the outcome of the spell. The thing about magic is that most people think of it as a convenient way to access relationships, luck, wealth, etc. Spells are not a quick fix and must not be viewed as such. This is one particular warning most real online spell casters issue to their clients. Keep in mind that the ethical and authentic spell casters cast spells for a small fee for those who have serious intentions without meaning to harm anyone. If this is what you are looking for, you have arrived at the right place.
Misconceptions about Black Magic Spells
Magic and spells have been grossly misunderstood by many people, thanks to negative publicity from television and films. Many witches were persecuted due to these misconceptions. However, the modern world is more open to magic and dealing with supernatural and other forces of nature. Black magic spells have been used for centuries for good purposes, although some people tend to associate it with demonic and evil rituals. Yes, black magic spells can also be used to spread good and can be cast for love, money, protection, and healing. In most cases, this extra power and potency help clients solve even the most difficult and complex cases. Black magic spells often involve the use of spirits, deities, and other spiritual entities that may have been looked at with suspicion in the past, but many people have realized that they are harmless and are only a tool to casting an effective spell. There are various forms of black magic, including thaumaturgy, which is believed to be powerful enough to solve even the hardest cases. Black magic spells are also governed by the Law of Threefold, therefore anyone that casts spells with malevolent intentions will only harm themselves three times more than the spell they cast. It is important to understand the basics of black magic before you delve into the world of dark magic. In addition, you need to be clear about your thoughts, intentions, desires, and be able to distinguish good from evil. Rest assured that your magical journey will be 100% safe and 100% rewarding.
Black Magic Practitioners, Spell Caster and Witches
Many people offer their services to cast black magic spells and love spells. However, it is essential to find the right practitioner who can cast spells for beneficial purposes with no malevolent intentions. The three-fold law of witchcraft is an ethical rule followed by authentic practitioners. That's why you only want to work with black magic spell casters that work ethical, safe, and honest. This threefold law states that those who use black magic for evil intentions will only get it back threefold. Therefore, it is important to educate yourself on all the aspects of black magic, and what is real and what is false. It is always better to trust your instincts and go about using this type of magic for good. Rest assured that all Rituals and Spells offered at BestBlackMagic.com are 100% safe and beneficial to use; there are never any negative repercussions, effects, or consequences from using my spells or services.
The History of Black Magic
Unlike ancient times where people were extraordinarily religious-minded and believed in anything they found convenient, the modern world has a deeper understanding of forces that deal with black magic and love spells. Ancient society did not have the resources to challenge what they had to believe and soon started depending on the power of spirits. They believed that there were powerful sources to which they had to unconditionally surrender. Thankfully, the modern world has a better perception of black magic spells and its use for good purposes.